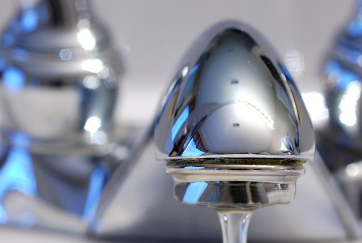 The Plumbing Tree, LLC. has been helping residents throughout Northeastern Ohio with all their plumbing services since 1995. We provide exceptional plumbing and prompt emergency plumber services our customers require. Further, The Plumbing Tree offers FREE estimates in addition to supporting the communities we serve by donating reusable fixtures to Habitat for Humanity and working in tandem with the Synergy Group to raise money for the Brunswick Food Pantry. What's more, we are well-known for recycling all expired water heaters. No wonder when our Brecksville neighbors are looking for the most proficient emergency plumber in the region, the only name they need to know is The Plumbing Tree, LLC.
Brecksville Plumbing Services
Brecksville Emergency Plumber
Brecksville, Ohio, is found in Cuyahoga County with close to 14,000 residents living there. The Plumbing Tree is located approximately 17 miles southwest of Brecksville. We are recognized for our unmatched commercial and residential plumbing services. In fact, Brecksville customers know they can always count on The Plumbing Tree's emergency plumber to assist them at a moment's notice. Not only do we endeavor to meet the expectations of our Brecksville clients, but we are acknowledged for consistently exceeding them. Besides delivering FREE estimates, we also make the following plumbing services available:
Installing New Fixtures; and

Installing Water Heaters.
Commercial & Residential Services;

Fixing Clogged Drains;

Gas Line Repair & Installation;
Brecksville Plumber | Brecksville Plumbing Services | Brecksville Emergency Plumber
Our emergency plumber and technical support team have the necessary talent and experience, as well as the specialized certification, required to deal with all your plumbing services. As a valued customer, you can expect to receive flat-rate billing, same-day service and 100% satisfaction. No matter the size of your plumbing needs, The Plumbing Tree make sure your plumbing job is completed on time and affordably. completion quickly and efficiently. For the most reliable plumbing services in the business, call The Plumbing Tree, LLC, today, at: (440) 444-6996.