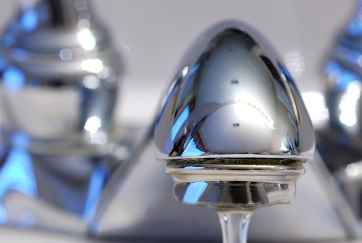 Strongsville Commercial Plumber
Strongsville Commercial Plumbing
New Fixture Installations;

Repair of Leaky Pipes & Faucets;

Water Heater Installation; and
Commercial & Residential Plumbing;

Fixing Clogged Drains;

Gas Line Repair & Installation;
Strongsville Commercial Plumber | Strongsville Commercial Plumbing |
Strongsville Industrial Plumber
Since 1995, The Plumbing Tree, LLC has been delivering the highest quality of commercial plumbing services to clients across Northeastern Ohio. What is more, we are acknowledged for offering extraordinary commercial plumber and industrial plumber services. In fact, not only are we renowned for meeting our customers' expectations, but we are recognized for regularly exceeding them! In addition, The Plumbing Tree strives to consistently handle its clients in the most professional manner. You can rely upon our commercial plumber to provide dependable commercial plumbing services that are recognized as upholding the utmost of safety standards and utilizing the most valuable products in the industry. We will promptly dispatch an expert industrial plumber when you need one. Irrespective of your commercial plumbing needs, The Plumbing Tree also
offers round-the-clock emergency services 24/7. As a result, whenever Strongsville businesses need a commercial plumber or an industrial plumber, The Plumbing Tree, LLC. is the only name they need to know.
Strongsville Industrial Plumber
Strongsville, in Cuyahoga County, Ohio has approximately 45,000 residents who call it home. The Plumbing Tree, LLC at: 1645 Devonshire Drive, Brunswick is a mere eight miles south of Strongsville. For over two decades, we have been serving Strongsville clients with commercial plumbing services. Without exception, The Plumbing Tree considers their customers' total satisfaction to be their ultimate priority. Whether our Strongsville clients need an industrial plumber or a commercial plumber, they can count on our commercial plumbing services to answer all their needs and affordably. Furthermore, Strongsville customers will be assured of getting the best commercial plumbing services in the industry. We also offer our clients a one-year guarantee on all their commercial plumbing labor for new installations.
When you need an emergency plumber ASAP, the reliable folks at The Plumbing Tree, LLC. will ensure you get immediate assistance. We will dispatch an emergency plumber 24/7 to your place of business or home and see to it that you receive the prompt, courteous and professional emergency plumbing service you deserve for a price you can afford. Whether your emergency plumbing service needs are large or small endeavors, The Plumbing Tree has the talent and expertise to handle all your plumbing needs. For an emergency plumber or for any other plumbing services, call The Plumbing Tree at: (440) 444-6996, today.
We are also dedicated to giving back to our community. The Plumbing Tree
accomplishes this by raising money for the Brunswick Food Bank, donating all our
reusable fixtures to Habitat for Humanity, and recycling all expired water heaters.
What's more, we are very excited about all the advantages we deliver to our clients, like:
available financing, flat-rate billing and same-day service. For more information and a
FREE estimate, call The Plumbing Tree, LLC at: (440) 444-6996, today.