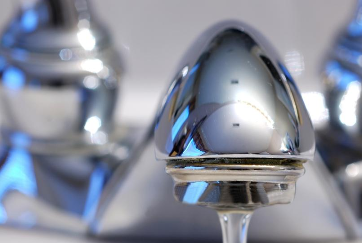 For nearly two and a half decades, The Plumbing Tree, LLC has been serving clients across Northeastern Ohio with exceptional commercial plumbing services. We are recognized as having the finest commercial plumber and industrial plumber services. Moreover, not only are we distinguished for meeting our customers' expectations, but we are known for regularly surpassing them! The Plumbing Tree's commercial plumber will always deliver the comprehensive commercial plumbing services that uphold the safety standards and utilize the most valuable products in the industry. When you are in need of an expert industrial plumber, you can rely upon us to line you up with one of the best there is. Regardless of your commercial plumbing needs, we also provide emergency services 24/7. Therefore, on the occasion Medina businesses require the assistance of a commercial plumber or an industrial plumber, The Plumbing Tree, LLC. is the only name they need to know.
Medina Commercial Plumber
Medina Commercial Plumbing
Medina Industrial Plumber
Medina, Ohio is a city in and the county seat of Medina County with over 26,000 residents living there. The Plumbing Tree is conveniently located only eight miles north of Medina, at: 1645 Devonshire Drive, Brunswick. For over 24 years, we have been serving Medina clients with commercial plumbing services. Our reputation has been built upon an extraordinary foundation of service, safety and quality. We believe our customers' complete satisfaction to be our ultimate priority. Medina clients realize they can depend upon our commercial plumbing services to answer all their needs and affordably. Medina customers realize we will always ensure they receive the best commercial plumbing services available. We also offer Medina clients a one-year guarantee on all their commercial plumber and industrial plumber labor for new installations.
Medina Commercial Plumber | Medina Commercial Plumbing | Medina Industrial Plumber
The Plumbing Tree professionals have the ability to solve all of your business' commercial plumbing issues. Plus, with a commercial plumber or industrial plumber from an independently owned and family operated commercial plumbing business, you can expect to receive the professionalism, dedication and solid service to which you are entitled. Additionally, The Plumbing Trees is committed to giving back to the communities we serve. This is accomplished by raising money for the Brunswick Food Bank, donating all our reusable fixtures to Habitat for Humanity, and recycling all expired water heaters. We also are renowned for delivering available financing, flat-rate billing and same-day service to our clients. To learn more about our commercial plumbing or to set up an appointment, call The Plumbing Tree, LLC at: (440) 444-6996, today.